Sherya Samarth Academy

Hello ,
I Am Rajendra Chavan. I am founder of Sherya Sammarth Academy . I have bee working since 10 year ago. Many of student have been succed from our Institute. Before our name was sheetal academy now we have changed name sherya's smarth academy. Our Aim is only every student speak a fluent in spoken english & our teaching menthod is diffrent from other . "No batch system" In this menthod every student can track for spoken.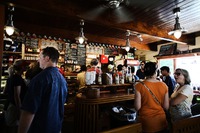 Architecto beatae vitae dicta sunt explicabo nemo enim ipsam voluptatem quia voluptas sit aspernatur aut odit aut fugit sed quia consequuntur magni dolores eos qui.
Ea commodi consequatur quis autem vel eum iure reprehenderit qui in ea voluptate velit esse quam nihil molestiae consequatur vel illum qui dolorem eum fugiat.
Get to know our center
two Branches are available in Pune Location.
Amar Sontakker
Student / web site Develop

Phone: 8625812631
Email:amarsontakke2010@gmail.com
Rajendra Chavan

Owner / Teacher
Phone: 092267 81635 Email:

shreyasamarthacademy@gmail.com